About Us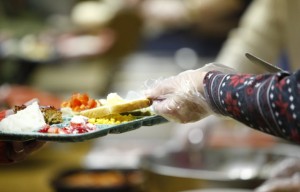 Click here for a list of our current session members (AKA elders) and the church's committees.
Click here for a list of our current deacons and what they do.
If you're not familiar with the Presbyterian denomination, click on the links above to find out what the elders and deacons do.
History
Begun as Maughlin Missionary Society Sunday School in 1905, the church was granted a charter in 1906 to become the Second Presbyterian Church of Lawrence.
In the 1920s the name West Side was adopted to reflect the church's location on the then west side of Lawrence. In 1967, the West Side congregation decided it was time for a roomier church with more parking, so a new building with plenty of parking was built on Kasold Drive.
With its emphasis on mission, West Side has an outstanding record, consistently supporting the mission of the larger church through financial contributions and volunteer time in the community. You can read more about our mission focus on our Mission page.
Since 1927, West Side has sponsored Boy Scout Troop 55, and we currently host Alcoholics Anonymous (AA) groups.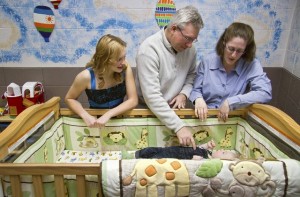 We are also involved in making layettes for newborns at Lawrence Memorial Hospital. Children are near and dear to the members, and this is reflected in the fact that children (and their coos and giggles) are readily welcomed in worship. However, if parents prefer to have their children play in the nursery, that option is available too. The nursery was renovated by Jaclyn Long, a Lawrence High junior, as her Girl Scout Gold award, and we couldn't be more pleased with the end result and Ms. Long's efforts: http://www2.ljworld.com/news/2010/dec/20/girl-scout-revamps-nursery-earn-award/