Christian Education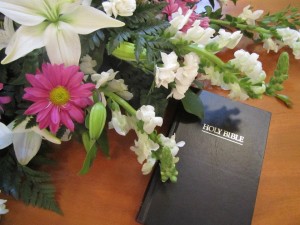 The upcoming plans for Christian Education include:
A youth group on Sunday late afternoon for grades 6-12. The time will feature:

Bible study
Service projects – around West Side or within the community; doing items such as:

Work day at West Side (September 7)
Making cookies for CROP Walk (October 5, cookies can be made a week earlier and frozen or on Saturday before)
Youth Sunday (youth to lead worship in mid-October)
Visiting members in Presbyterian Manor, etc.
Sunrise service for Easter

Fun – bowling, movie night, etc.
Snacks

An Advent study based on "Illuminating Advent" by Don McKim, part of the Being Reformed: Faith Seeking Understanding series
Classes based on Theocademy series for new members
The Christian Education Committee included the following in previous annual reports:
Youth attended Sunday School during the sermon time of worship through May. It was determined that the youth were of an age that they should be in the worship service. That said, there are younger ones coming along for whom it makes sense to bring the Sunday School lesson into the nursery (for ages 3-8) during worship.
There are two adult Sunday School classes that meet.
We had two youth who served as representatives to the Presbytery youth council, and one youth member who attended Triennium.
The Christmas program was organized by Dave Schwarzer, and it included scenes/skits/music that youth of all ages could participate in. The program was presented during the worship time the Sunday prior to Christmas.
A confirmation class was held in Spring, 2014, and all the members of the church were encouraged to attend to enhance/refresh their knowledge of the Presbyterian denomination.
We've enjoyed a couple of special studies during Lent and Advent, as well as an Inquirer's class.
Vacation Bible School was a one-day event with a pioneer theme. Games, food, and crafts from pioneer days were held for all ages. There were Bible stories and songs as well.