Fellowship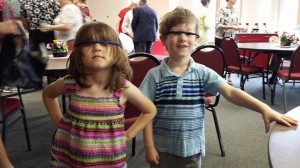 We hold fellowship time before Sunday morning worship, and it's always a great time to get to know visitors and members alike. We also get together for the following activities:
Easter Breakfast
Mother's Day Brunch
Father's Day Breakfast
Hanging of the Greens
Soup Luncheons throughout the year
Girls' Night Out at Noon
On the second Wednesday of each month, the women of the church are encouraged to meet up for an informal gathering called "Girls' Night Out at Noon." The group meets at the Hy-Vee Cafe on 23rd Street (at noon) for an opportunity to get together, unwind, and enjoy each other's company. There's a solid core of attendees, and there's always room for more!